Now that most of us (hopefully) are out of school, I think that it is time that we have a post about specific summer looks. Some of these may apply directly to you, or some of them may not. Then, you can make up your own summer look by making a combination of all five. I am not really sure what I am, because it just depends on the occasion. For example,
I wouldn't wear a shiny gold Tory Burch shift dress with sparkly Jimmy Choo sandals to ice cream on the beach. Nor would I wear a terry coverup to a nice air conditioned dinner with flip flops and a gingham headscarf. Whatever you wear this summer, have fun and enjoy yourself!
For the Nautical but Nice
J.Crew South Hampton Red Tote
Navy Cashmere Peacoat by J.Crew
Stripey Navy Sweater by J.Crew
Navy Anchor Skirt by J.Crew
Savannah Woven Espadrille by J.Crew
For the Billowy and Beautiful
Printed Halter Dress by T-Bags www.shopbop.com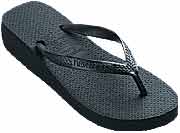 Haviana Black Flip Flop
For the No-Flip Flop-No-Tank Top and Swimsuit-In the Summer Girl-Weird But Still Fun Ones of Summer
London Sole Purple Flats
French Connection Geometric Print Dress
For the Glamorous and Gogeous Girl:
Tory Burch Neressa Tunic
Jimmy Choo "Jacob" Metallic Sandals...... Don't even think about the price...
For the Pretty Prepster:
J.Crew "Rustic" straw bag
J.Crew Gingham Headscarf
J.Crew Terry Coverup
J.Crew Critter Flip Flop